30.09.2023

-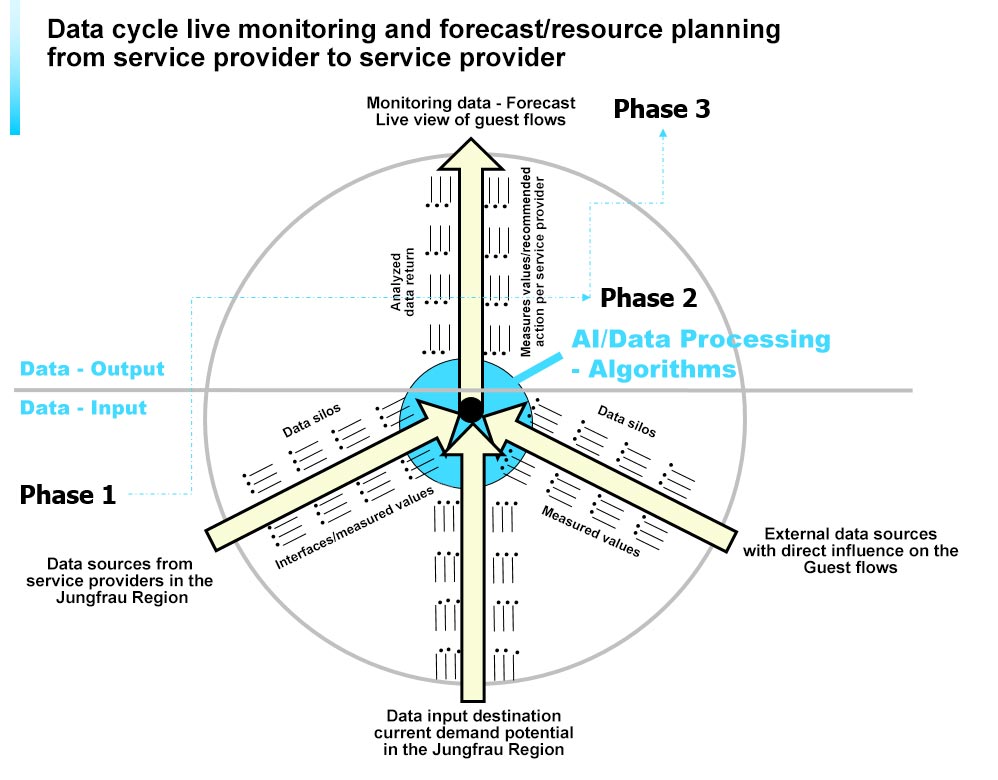 What do we mean by "Predictive Live Monitoring" for tourism destinations?
Comprehensive and high-quality data are the basis for successful digitalization in tourism.
Due to the digital transformation in tourism, the areas of responsibility of destination management organizations (DMOs) are expanding to include additional tasks. Regional service providers from the hotel and para-hotel industry increasingly expect holistic support from tourism organizations for their sales and marketing processes.
In the following interview, we discuss with Marc Ungerer, Managing Director of Jungfrau Region Tourismus AG, and Dr. Bartholomäus Wissmath of whoch2 GmbH how a comprehensive database for forward-looking data management of the Jungfrau Region is created from the networking of regional booking platform, digital registration and digital guest card.
We would like to invite you to share this post with other interested people, so that they can also discover the possibilities of digital eCommerce solutions from MASCH Software Solutions. The link to our blog post can easily be shared on social media platforms, websites or via email.

If you click on one of the following icons, a connection to the servers of the respective social network will be established via the 'Share' function:

Please note our data privacy policy.