23.05.2023

-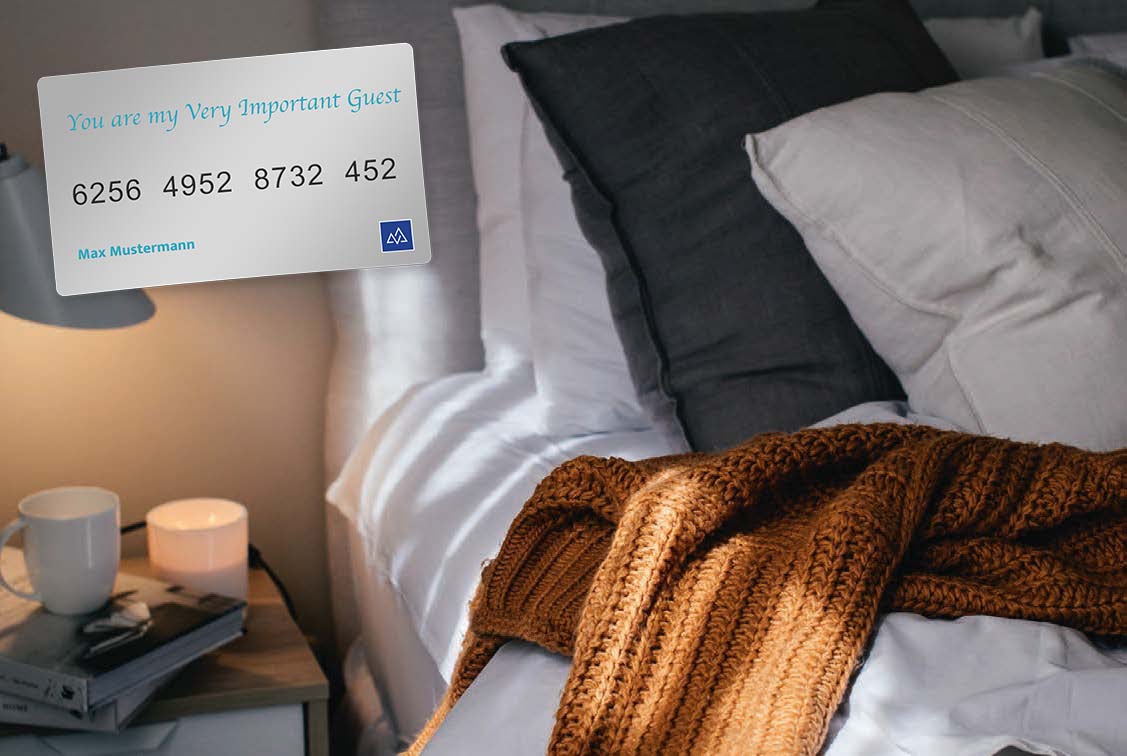 MORE GUEST LOYALTY THROUGH DIGITAL SERVICES
Improve your success through improved guest loyalty and an individual bonus program. Turn one-time guests into returning friends of your business.
The experience of the COVID-19 pandemic has shown us all that the steady (and seemingly neverending) flow of international one-time visitors has been rapidly interrupted over the past 2 years.
Hotel businesses that have also relied on returning and loyal guests in the past have been navigated their business better, especially during the second phase of the pandemic. However, returning guests are also getting older and there is then a rapid shortage of guests from the younger generation.
Attracting new guests was much easier in the past than it is TODAY, but converting guests into regular customers is the high art of guest management and TODAY more than ever an important factor for economic stability.
We would like to invite you to share this post with other interested people, so that they can also discover the possibilities of digital eCommerce solutions from MASCH Software Solutions. The link to our blog post can easily be shared on social media platforms, websites or via email.

If you click on one of the following icons, a connection to the servers of the respective social network will be established via the 'Share' function:

Please note our data privacy policy.